Description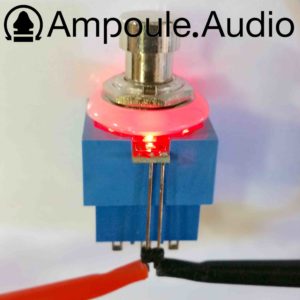 Glowing LED footswitch for guitar pedals, red.
This is a standard TPDT footswitch with the addition of a glowing LED ring around the shaft. The LED is entirely independent of the footswitch action. You can leave it constantly lit to make your pedal visible on stage, or use it as a status LED to indicate that the pedal is on.
All our stock is held in Australia for fast delivery.
Conditions of Sale
All items should be paid for within 7 days of the auction ending.
Postage for this item is $7.50. Up to 10 items may be combined for no additional postage, unless otherwise stated on the sale pages.
If this item is faulty, you may return it for a full refund including postage costs. Refunds of non-faulty goods do not include return postage.
Local pickup is available from Coburg, 3058 for exact cash, Paypal or EFTPOS.

If you have any queries, don't hesitate to message us.