Description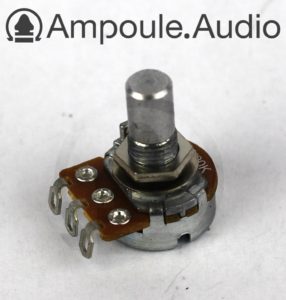 Alpha 16mm "W" taper potentiometer for DIY Tubescreamer clones and overdrives.
If you are building a DIY Tubescreamer or an overdrive with a similar circuit, you will probably need one of these to make your tone control useable.
This is a 20K potentiometer, the same value used in the TS-808 and the TS-9 Tubescreamer.
Please note: This is not a spare part for repairing Ibanez Tubescreamers, this part is intended for DIY pedal builders making clones and original designs based around the Tubescreamer circuit.
All our stock is held in Australia for fast delivery. Order with completed payment before mid-day and your post will be in the mail the same day.