Description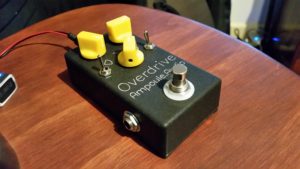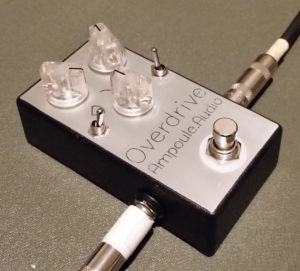 Overdrive / Boost / Distortion
Due to limited numbers this item is currently for local pickup (Coburg, Melbourne) only.
This is a versatile pedal that can switch between smooth Tubescreamer style overdrive and a raucous FET/germanium diode distortion. It was intended to be included with sales of my hand-made valve amplifiers but the strong positive response from guitar players who have tried it has convinced me to offer it as a stand alone product.
The traditional Tubescreamer tone curve is built-in, but can be disabled with a switch, giving a more modern full bodied sound.
The distortion can also be completely bypassed, making this unit into a punchy boost pedal – very handy for valve amps.
Either the black texture or brushed finish shown in the photos can be supplied and a large range of LED and knob colours are available on request.
This pedal does not use batteries – it must be connected to a standard Boss style 9V power supply.
If this item is faulty, you may return it for a full refund including postage costs. Refunds of non-faulty goods do not include return postage.
Local pickup is available from Coburg, 3058 for exact cash, Paypal or EFTPOS..
If you have any queries, don't hesitate to message us.