Description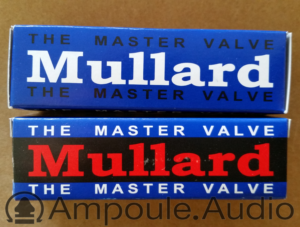 Mullard re-issue EL84

 – Matched pair.
These EL84s are known for having a low noise floor and a flat response with nice mids. They won't suit the high-gain distorted metal crowd, but if you are looking for something smoother, here it is.
All our stock is held in Australia for fast delivery.
Conditions of Sale
Postage for this item is $7.50. Up to 10 items may be combined for no additional postage, unless otherwise stated on the sale pages.
If this item is faulty, you may return it for a full refund including postage costs. Refunds of non-faulty goods do not include return postage.
Local pickup is available from Coburg, 3058 for exact cash, Paypal or EFTPOS.

If you have any queries, don't hesitate to message us.