Description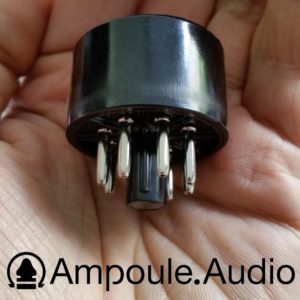 Solid State Octal Rectifier
This rectifier can be fitted to amplifiers that use 5AR4 / GZ34, 5Y3, 5U4G / 5U4GB, 5R4 / 5V4 octal valve rectifiers as a drop-in replacement, giving your amp a firmer tone with less low end 'flab'.
They will also raise your plate (B+) voltage by about 10-20% so make sure your filter caps are in good condition before fitting this rectifier.
All our stock is held in Australia for fast delivery. Order with completed payment before mid-day and your post will be in the mail the same day.
Conditions of Sale
All items should be paid for within 7 days of the auction ending.
Postage for this item is $7.50. Up to 10 items may be combined for no additional postage, unless otherwise stated on the sale pages.
If this item is faulty, you may return it for a full refund including postage costs. Refunds of non-faulty goods do not include return postage.
Local pickup is available from Coburg, 3058 for exact cash, Paypal or EFTPOS.

If you have any queries, don't hesitate to message us.