Description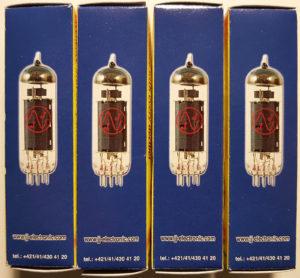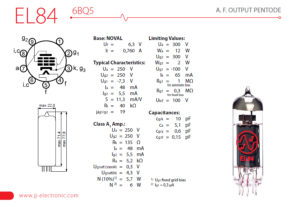 JJ EL84 / 6BQ5 Amplifier

 Valves – Matched Quad.
With a stated maximum plate power of 12W this is a robust EL84 design and a great sounding valve in single ended or PP arrangements.
I've been using JJ valves in my own amplifier designs for the last 8 years and they are still my first choice for guitar amplification.
All our stock is held in Australia for fast delivery.
Conditions of Sale
Postage for this item is $7.50. Up to 10 items may be combined for no additional postage, unless otherwise stated on the sale pages.
If this item is faulty, you may return it for a full refund including postage costs. Refunds of non-faulty goods do not include return postage.
Local pickup is available from Coburg, 3058 for exact cash, Paypal or EFTPOS.

If you have any queries, don't hesitate to message us.