Description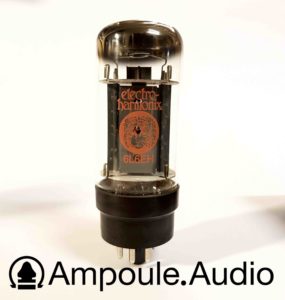 Electro Harmonix 6L6 Amplifier Valves – Matched Quad.
An improved version of the Sovtek 6L6WXT+, the 6L6EH boasts better construction and performance. It has improved microphonic dampening and is similar in construction to the 6L6GC Blackplate.
All our stock is held in Australia for fast delivery. 
Conditions of Sale
Postage for this item is $7.50. I will happily combine postage on items if requested.
Local pickup is available from Coburg, 3058 for exact cash or Paypal. Eftpos is available.
If this item is faulty, you may return it for a full refund including postage costs. Refunds of non-faulty goods do not include return postage.
If you have any queries, don't hesitate to message us.